Southeast Kentucky Sheep Producers Association
SEKSPA
Southeast Kentucky Sheep Producers Association (SEKSPA)
Welcome to the Southeast Kentucky Sheep Producers Association (SEKSPA).
 Become a SEKSPA member:
Go to our website and click on our membership page and follow the instructions.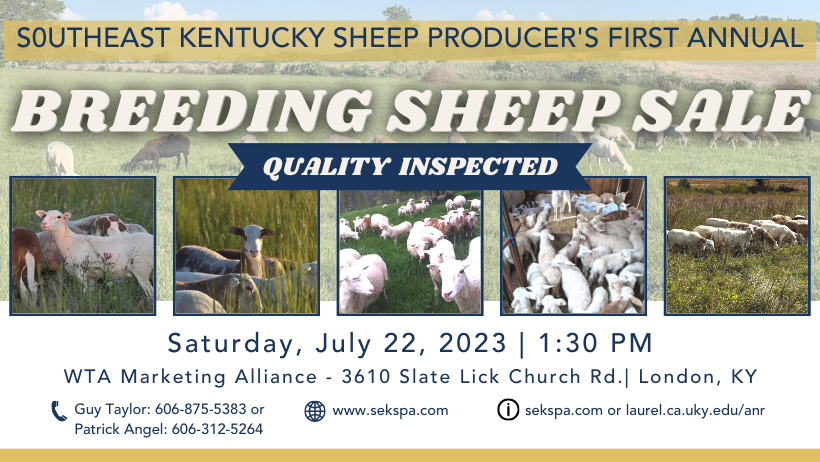 Save the Date
SEKSPA first annual Breeding Sheep Sale | Saturday, July 22, 2023
Registration Begins at 9 AM
Viewing Begins at 10:30
Lamb Dinner will be Served at Noon
Sale Begins at 1:30 PM
Check-out and loading at end of sale only
Wilderness Trail Area Marketing Alliance
3610 Slate Lick Church Rd. | London, KY 40741
If you are interested in consigning sheep to the sale, contact
Guy Taylor at 606-875-5383 or Patrick Angel at 606-312-5264 no later than Monday, May 22, 2023.