Making Your Money Work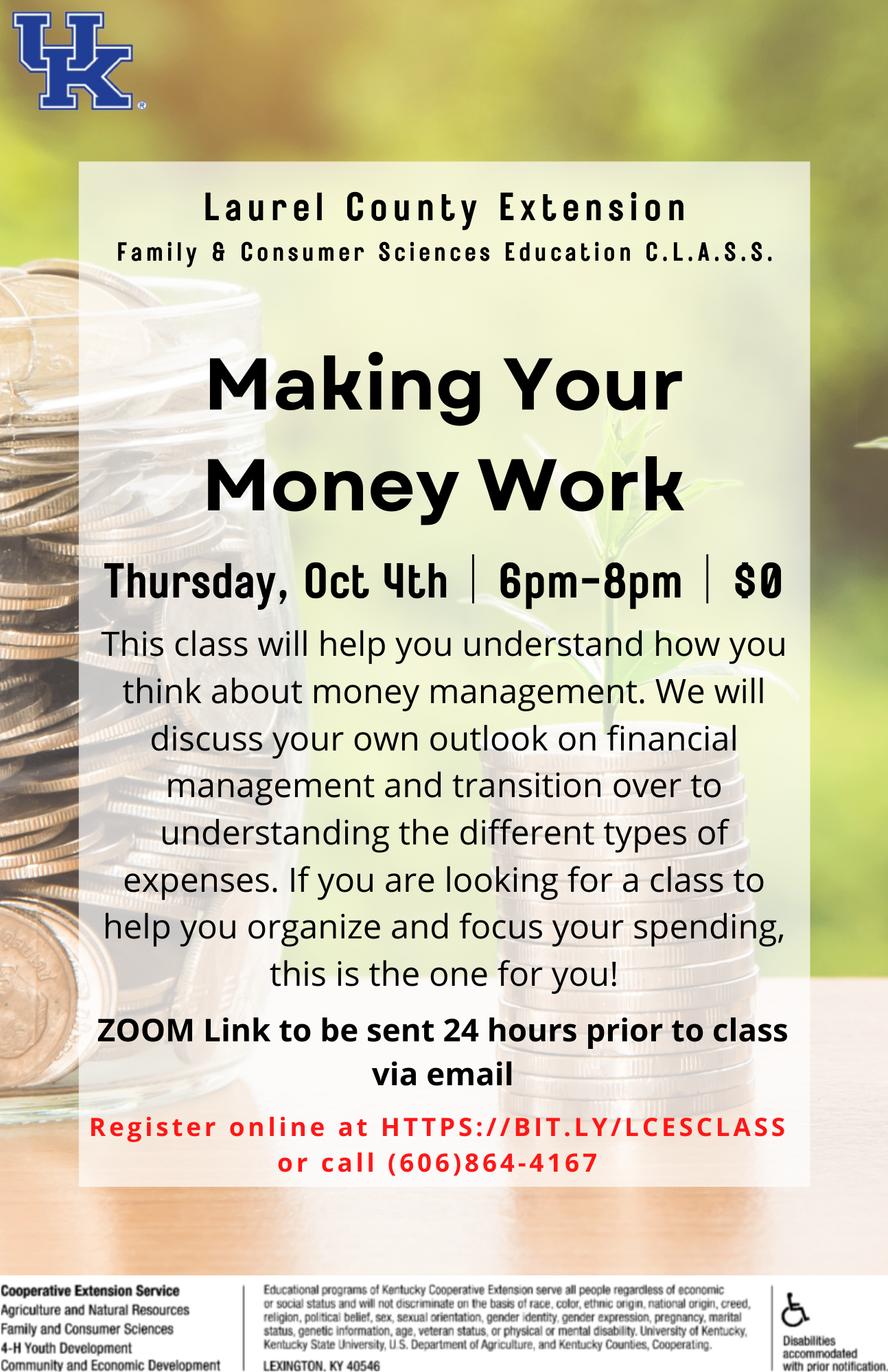 Making Your Money Work
Remote
This class will help you understand how you think about money management. We will discuss your own outlook on financial management and transition over to understanding the different types of expenses. If you are looking for a class to help you organize and focus your spending, this is the one for you! Cost: $0
Last Revised: Sep 29th, 2022
Date and Time
-
Click a date above to export this event to your calendar.
Event Description
This class will help you understand how you think about money management. We will discuss your own outlook on financial management and transition over to understanding the different types of expenses. If you are looking for a class to help you organize and focus your spending, this is the one for you!
Cost: $0
Zoom link to be sent 24 hours prior to class via email.