Apple Butter and Homemade Biscuits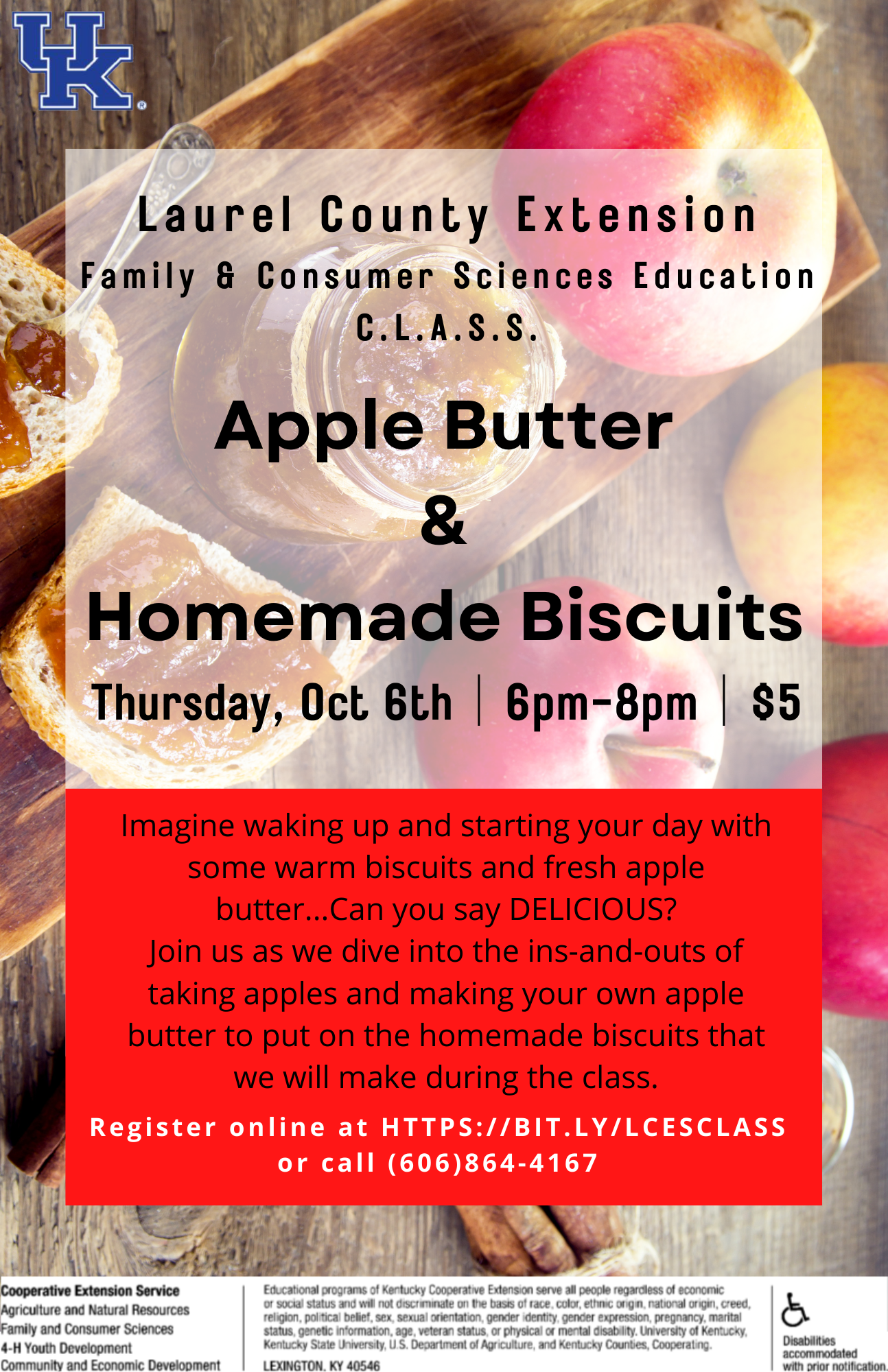 Apple Butter and Homemade Biscuits
In-Person
Imagine waking up and starting your day with some warm biscuits and fresh apple butter...Can you say DELICIOUS? Cost: $5
200 County Extension Road
London, KY 40741
Last Revised: Sep 29th, 2022
Date and Time
-
Click a date above to export this event to your calendar.
Event Description
Imagine waking up and starting your day with some warm biscuits and fresh apple butter...Can you say DELICIOUS?
Join us as we dive into the ins-and-outs of taking apples and making your own apple butter to put on the homemade biscuits that we will make during the class.
Cost: $5